Do you feel the same? You would like to try new things in a safe environment? Exchange there with like-minded people and strengthen each other?

Then the workshops are ours DearART is exactly the right offer for you.

We offer at irregular intervals in our DearART workshops, but also lectures on topics of love as well as the discovery of one's own sexuality.
Here you will find all dates and events
Overview of current dates

February 14, 2020 20 & #8211; 22 h The Art of Playing & #8211; Types of game and rules of the game
February 29, 2020 5 - 7 p.m. Sensual games for curious beginners
20./21. March 2020 20 & #8211; 22 h + 11 & #8211; 19 h acts of love & #8211; Acts of Love
March 28, 2020 Beauty and Seduction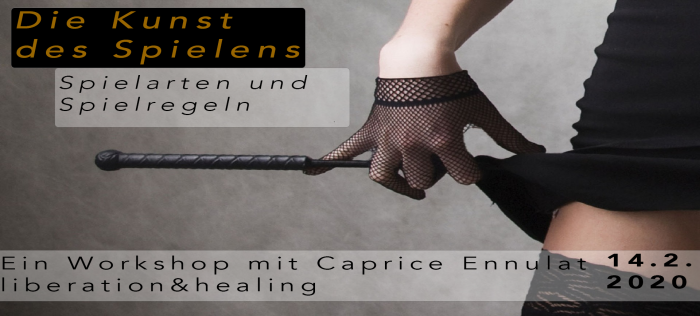 [insert page = & #8217; general-workshop-information & #8216; display = & #8217; content & #8216;]