Do you feel the same? You would like to try new things in a safe environment? Exchange there with like-minded people and strengthen each other?

Then the workshops are ours LiebesKUNST genau das richtige Angebot für Sie.

We offer at irregular intervals in our LiebesKUNST Workshops, aber auch Vorträge an zu Themen der Liebe als auch um die Entdeckung der eigenen Sexualität.
Here you will find all dates and events
Aktuelle Termine in der Übersicht

14. Februar 2020 20 – 22 h Die Kunst des Spielens – Spielarten und Spielregeln
29. Februar 2020 17-19 h Sinnliche Spiele für neugierige Einsteiger*innen
20./21. März 2020 20 – 22 h + 11 – 19 h Liebeshandlungen – Acts of Love
28. März 2020 Schönheit und Verführung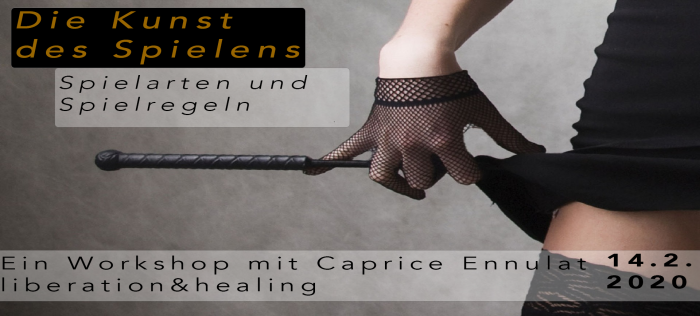 What awaits you
Wir verfügen über eine jahrelane Erfahrung in der Leitung von Gruppen. Wir lieben es Menschen zu inspirieren!
Unsere Workshops beinhalten eine klare Struktur. Wir sind dennoch jederzeit für Wünsche der Teilnehmer/innen offen.
Aufgrund unserer Erfahrung steht immer eine breite Palette von möglichen Variationen zur Verfügung.
Ein besonderer Augenmerk in unserer Arbeit liegt darin, dass jeder sich wohl fühlt und in die Gruppe integriert wird.
The maximum number of participants is currently 12 people.